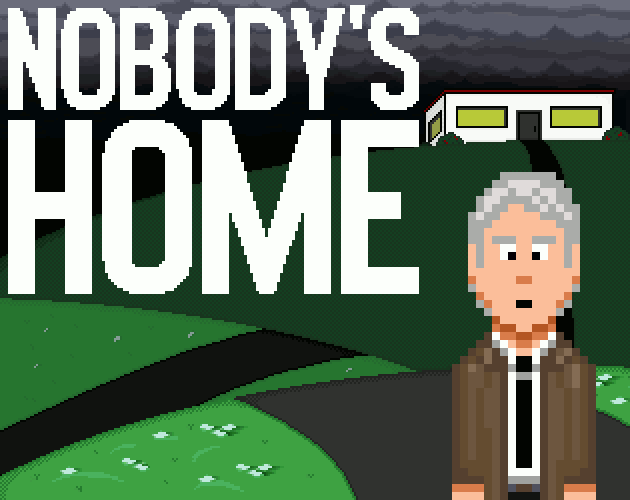 Nobody's Home
1.1 Update, release version!
---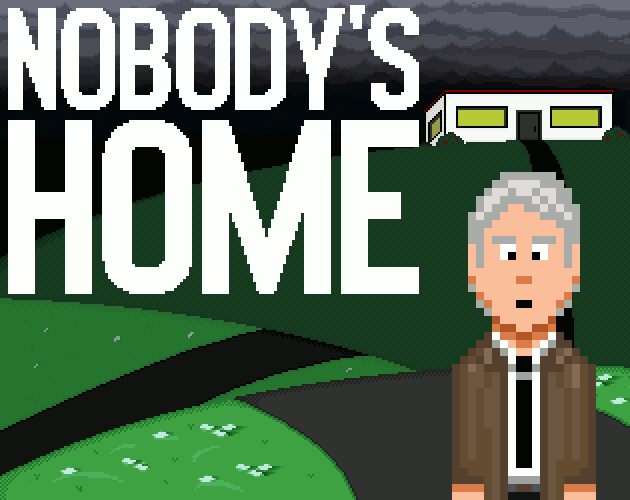 For those who tried it already and those who didn't play it at all during the jam.
We worked these 2 weeks to fix all the issues the game had : )
Some of the fixes:
-Better interaction with the clues
-Rain
-More FX
-Less typos!
-Improved graphics for the polaroids
-We added a web version so you don't even need to download it
-Added *spoiler* light to the *spoiler* room
-End titles
-Pause and Exit menus
-Nicer inventory window and items
-Both the English and Spanish versions are in the same build, so we only have one downloadable file now.
I hope you enjoy it, we worked really hard to make this game, and we want to expand it into a full Graphic Adventure Game, with more puzzles, NPCs, dialogues, rooms and situations, if you love adventures games and liked what we did with Nobody's Home, follow us everywhere @kindermanncorp and stay tuned for news! Thank you for playing! Catch Huntermann will return...